Jobsite Check-in
Tired of not Getting Paid for Change Orders?
Tired of Back Charges for Others' Mistakes?
Tired of Damage to Your Work by Other Subs?
Trouble with Crew Production?
Trouble with Crew Safety?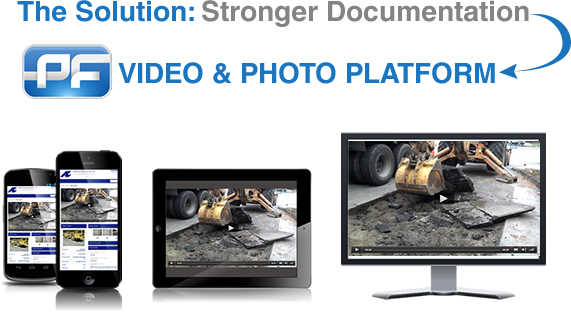 Our Platform & Apps Will Save Your Company Thousands of $$$'s in Fuel + Lost Man Hours.
It's SIMPLE: We setup your Company, Field Members, & Projects. Your Field Personnel updates your job project pages daily using smartphone photo, video. Next time you have one of the issues mentioned above, you will have the information you need with just one click.
You can now keep an eye on your jobsites
Memberships start at $9.99/mo.
Call Us at 855-85-CLOUD
For More info or a Demo contact sales@projectfootage.com